Evolving Devonmade through the pandemic
Posted on
The pandemic has been a pretty crazy time for everyone, especially those who run small businesses. In January 2020 I opened a studio which two months later permantley closed due to covid. I was left at home with 3 young children self employed and expected to be able to work with very little help financially. Work seemed to disappear and left me worried about the future of my small business.
At what felt like the lowest point I reached out to Wendy Wood a friend and womens business coach, after a free 30 minute discovery call everything was put into perspective. I then worried about not being able to afford to pay a coach when finances were at an all time low. One day I saw a post "If not now, when?" and signed up. This was the best business decsion and financial investment Ive ever made.
Fast foward 18 months and my business is going from strength to strengh. I have built confidence in myself which I know is a huge factor. I am good at what I do ... I do know what im talking about and I am worth every penny I charge (this is a big lesson learnt), from years of experience. I work with (mainly) women, creating branding, websites and print design and absolutley love being able to empower women to start their own businesses.
One of my long term goals has been to open a studio in Devon for my graphic design but also a shop space. February of this year this happened! It was on my 2022 goals list and I hit it on month two ...yay! Oh my goodness I cant tell you how good it feels to finally have this space, im pouring my heart and soul and every minute of my time into it. Every morning I walk through the door I say "Hello little Shop ... I love you" Haha might sound sad but I really know this place is going to be the making of me.
The best part of the unit is its a multifunctional space with a graphic design studio for me at the back and then the front is the Devonmade Shop. I wanted to create a community space to showcase local designer makers work and this is now all coming to fruition. From talented illustrators such as Stella Issac's cards and prints to the most gorgeous natural skincare products from Wild Rising.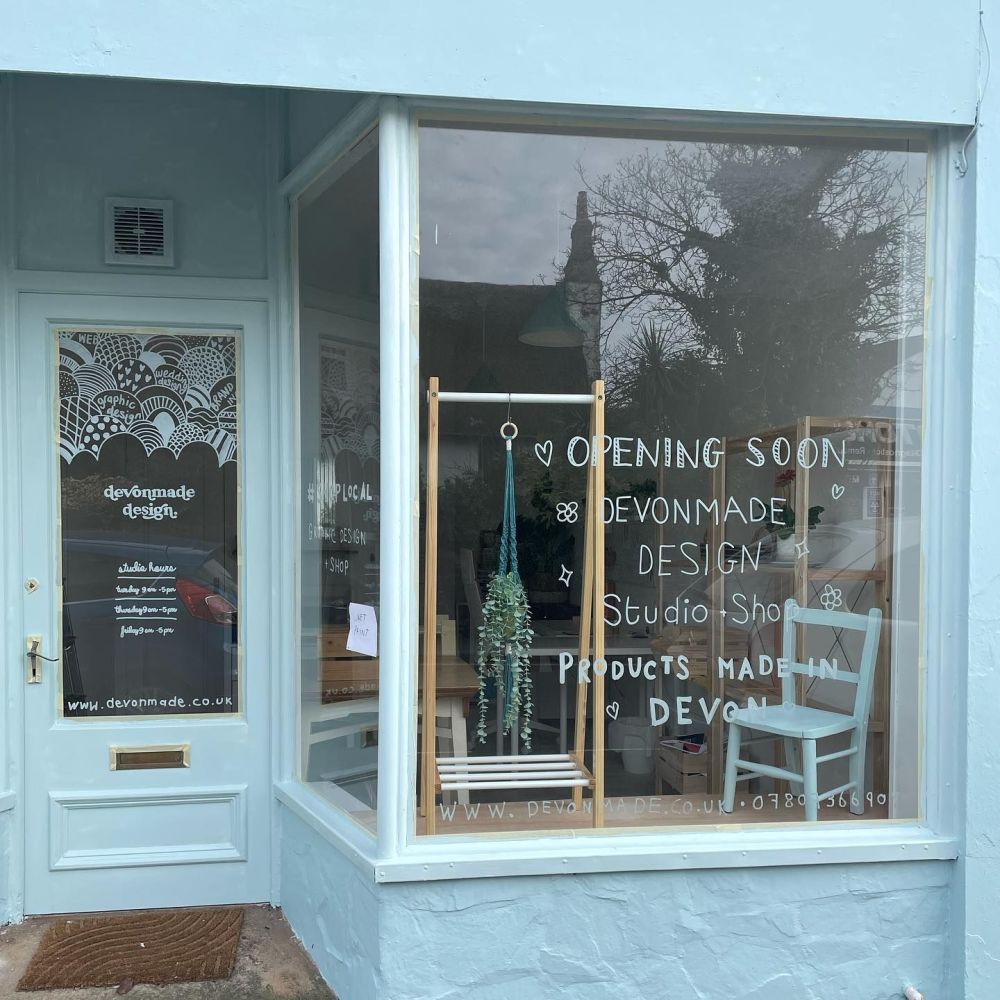 Devonmade Studio & Shop is opening on Tuesday 26th April 2022 with launch party Saturday 30th April from 2pm. Youll be able to browse through 20 stockists products and gifts all made in Devon.